Home-Fi is internet for people who don't want or can't get wired broadband for their home or office. Also known as Three Home Broadband.
It runs off Three's network and offers 4G speeds to all the devices in your home, but unlike a traditional broadband service it's easy to set up and doesn't tie you in to long contracts. It's a bit like a mains-operated version of the Huawei Road-Fi1 then. But is Home-Fi any good or are you best off sticking with established home internet providers? Read on to find out.
Design
Three's Home-Fi is actually Huawei's B310 Wireless Router. There's not even any Three branding on it, just a small Huawei logo near the bottom. And it's a plain device all around. A simple black oblong with sloping sides, it will look inconspicuous in most homes, blending into the background like a router should. Both unexciting and inoffensive, it benefits from being quite compact at 181 x 126mm, so you can tuck it away almost anywhere.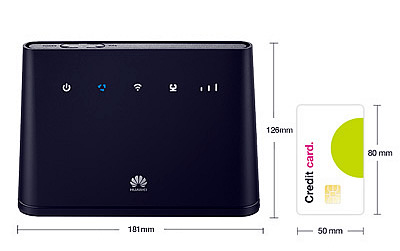 Setup and performance
Setting up the service is incredibly simple, which makes for a refreshing change from most broadband services, which tend to require an engineer visit. You can set your Home-Fi up yourself, so there's no need to wait weeks to get online. All you have to do is insert the supplied SIM card, plug the box in and turn it on. You should then have instant home internet.
It's speedy too. Although not as fast as the best fibre broadband services it's a Cat 4 device, which means it can theoretically offer download speeds of up to 150Mbps.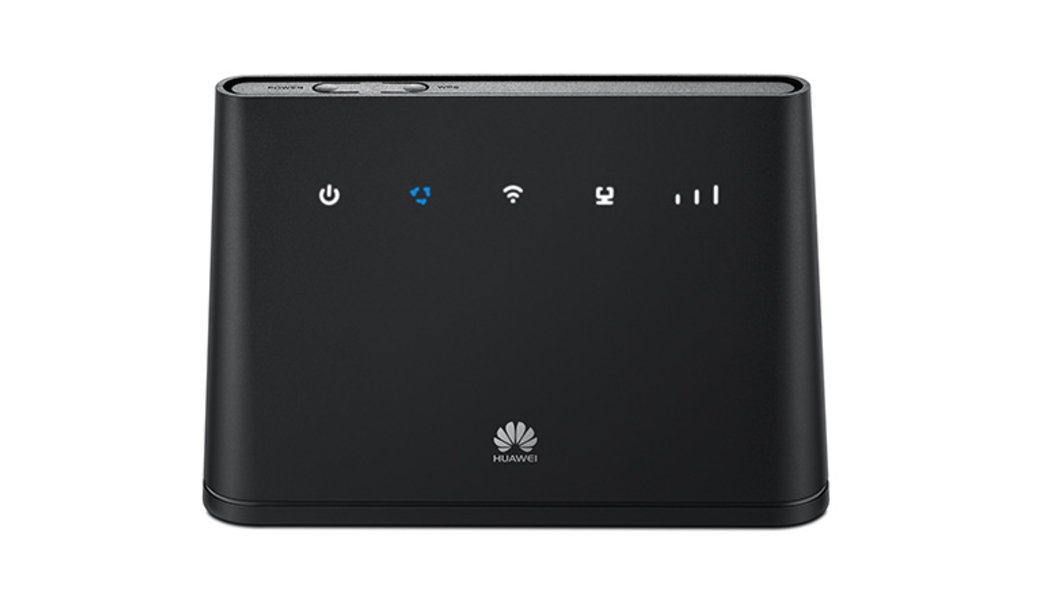 That's fast enough to smoothly stream HD videos, rapidly download apps and music and seamlessly browse the web, even with multiple devices connected to the Home-Fi, so you shouldn't notice any lack of speed. That said, the actual speed you get will depend on how good Three's coverage is in your area, as the Home-Fi picks up signal the same way a smartphone on the Three network would. So you should check your coverage first. You can get speedy 4G connectivity, but only if Three has rolled its 4G network out in your area.
Features
In many ways Home-Fi is a fairly simple service with few features – though you can connect up to 32 devices simultaneously at a distance of up to 250 metres, so unless you have the smartest of smart homes or live in a mansion you'll probably be able to get everything online. But while the box itself isn't packed full of features, the simplicity and flexibility of it are key selling points. It's simple to set up, as discussed above, and you don't need a home landline to use it, potentially saving you a lot of money, not to mention the annoyance of having cables trailing around.
This simplicity also means you can use it just about anywhere. All you need is Three signal and electricity. And while it's unlikely to match the fastest home broadband speeds, it's a whole lot faster than what you'll likely be getting if you can't get fibre broadband where you are.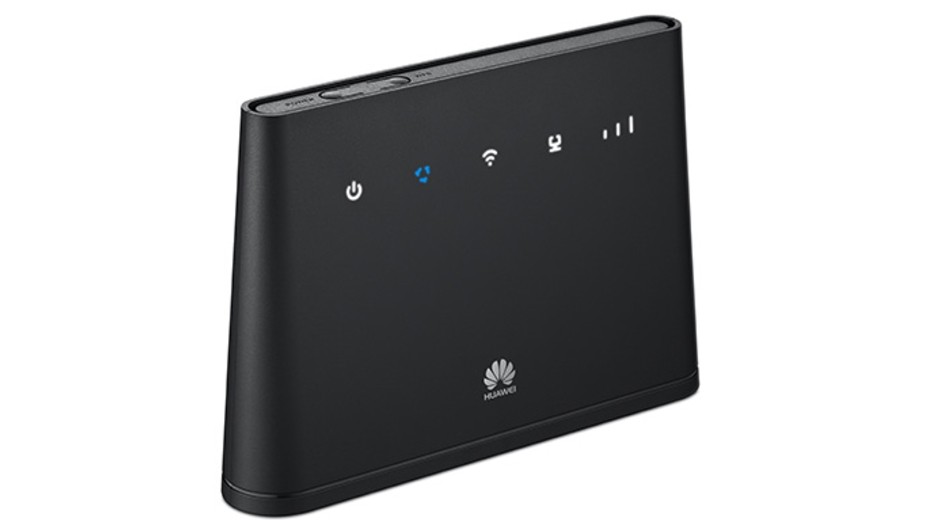 And then there's the flexibility. You can buy Home-Fi on either one or 12-month contracts, while most broadband contracts are 24 months. So, if you're living somewhere short term Home-Fi could be a far preferable option. Given how quick and easy it is to get set up you could even get it just for a few weeks while you're waiting for your broadband service to be installed.
And Home-Fi is cheap. It comes with 40GB of monthly data – right now that's the only option, which could be a limiting factor for some, but should be plenty if only one or two of you are using it – and costs ?24 per month. Sign up for a 12-month contract and you won't have to pay anything upfront. Otherwise, you can get Three Home-Fi on a one-month rolling contract if you pay ?59.99 upfront for the box itself. Either way it's good value, especially when you consider that you don't need to pay for a landline on top of that.
Conclusion
Home-Fi is an almost unique product that could appeal to a variety of different people. It's not aiming to directly compete with standard home broadband, but rather to offer a more flexible, simple and affordable alternative as a short-term option or to those who don't want a landline or can't get speedy wired internet. It does a great job of filling those niches, with the only caveats being that you'll need to make sure you have decent Three signal where you are, and that you'll be able to get by on 40GB of monthly data.
Hopefully Three will start offering a wider variety of plans with different data limits in future, but right now Home-Fi is still a very compelling option if you don't want the hassle, expense or commitment of traditional home broadband.
Specifications
Dimensions (mm): 181 x 126
Weight (g): TBC
Modem: 4G
Colours: Black
Speed: Up to 150Mbps
Launch date: Out now
Price: ?59.99
References
^ Huawei Road-Fi (3g.co.uk)