New Delhi, Jan 26: With the government's push for digitisation across the board, the IT and telecom players are expecting a Union Budget which will try to strengthen cyber security and make broadband available for all that will in turn catalyse digital payments.
"As India digitalises rapidly, holistic approach to cyber security is a pre-requisite to foster and sustain trust of all the stakeholders — consumers, businesses as well as government," said Sanjay Rohatgi, Senior Vice President, Asia Pacific and Japan, Symantec.
"The government should consider setting aside at least eight per cent of its overall IT budget specifically for cyber security starting with the upcoming budget," Rohatgi said.
After the demonetisation in November 2016, the Indian government is trying hard to change over the country's cash-based economy to a digital one. To succeed in this mission, the country needs good broadband connectivity throughout the length and breadth of it.
"Given the government's focus on increasing broadband connectivity, especially in the rural pockets and push towards making India a less cash-dependent society, some measures should be announced to boost the broadband penetration in the rural parts of the country," the ICRA said.
"Infrastructure companies should be encouraged to install towers in rural areas and telecom operators should be incentivised to improve network connectivity in those areas.
"Steps like allocation of more finances in a centralised fund to boost infrastructure creation in rural areas or providing some tax waivers could be initiated," the investment information and credit rating agency added.
"The smartphone sector is eagerly awaiting for a consumer friendly budget which will promote positive sentiment among the people and will help to further strengthen the economy," said Akshay Dhoot, Head, Technology and Innovation, Videocon.
"We believe that upcoming budget should address and encourage alternative ways for payments, especially cashless transactions and offer additional benefits on digital payments," Dhoot added.
"Further, we expect differential duty on mobiles to continue as it has helped the Make in India. Videocon believes that the government will announce a budget that will favour local manufacturing and support government's Make in India and Start-up India campaigns," he said.
"The telecom industry has always been pro-development and has favoured a streamlined taxation policy with no unwarranted tax litigation," said Rajan S. Mathews, Director General, Cellular Operators' Association of India.
"In order to ensure a uniform tax practice among taxpayers and eliminate unwarranted litigation, it is important for the Government to clarify that section 35ABA of the Income Tax Act, which is applicable from 2016-17, regulates spectrum allocated after April 1, 2016," Mathews added.
"It is recommended that depreciation on computers and computer software should be retained at the current rate of 60 per cent on computers," said Hemant Joshi, Partner, Deloitte in India.
"Further, telecom hardware products have also same or shorter life as computers and therefore it is recommended that rate of depreciation in relation to computers, and IT and telecom hardware products should also be enhanced," he added.
"In the Union Budget of 2017, we want to draw the government's attention towards investment allowance being given under section 32 AC. At present this investment rebate is limited to companies that are in the business of manufacturing products," said G.V.
Kumar, founder, CEO and Managing Director, XIUS, the telecom subsidiary of Megasoft.
"Other sectors, for example developing and building an infrastructure facility, telecom infrastructure service providers, core telecom technology creators, creation of broadband facility etc, are equally important and the investment advantage should be extended to these companies," he added.
Bengaluru, Jan 4: Airtel today announced the launch of V-Fiber in Bengaluru and Hyderabad, to offer superfast broadband to its customers. V-Fiber? is based on Vectorization – Europes No.1 fixed broadband technology ?
and will deliver speeds of up to 100 Mbps over Airtels existing broadband footprint in the city, the company said. The company said V-Fiber is a green technology and there is no new wiring and drilling required at an existing customers premises and one simply needs to upgrade to a new V-Fiber modem. Airtel is the first operator in India to deploy Vectorization technology, which turbo charges the last mile copper with advanced noise elimination technology (just like in audio systems) to deliver superfast data speeds, it said in a release here. Existing Airtel broadband customers can upgrade to V-Fiber speeds to enjoy superfast data speeds at no extra monthly cost, it said. Existing Airtel broadband customers can upgrade to V-Fiber speeds to enjoy superfast data speeds at no extra monthly cost, it said.
New customers can avail the 3 month unlimited offer and subsequently choose V-Fiber plans starting from Rs 999, the release said.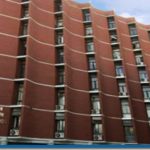 Election Commission to announce dates for Uttar Pradesh, Punjab, Uttarakhand, Goa & Manipur Assembly elections today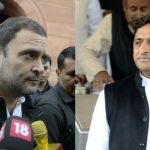 Uttar Pradesh Assembly Elections 2017: Congress divided on tying up with Samajwadi Party under Akhilesh Yadav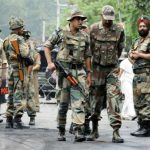 Baramulla: Militant gunned down in encounter in Haritar Tarzoo, arms recovered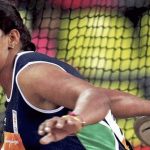 Redefining Women Power: Olympian Krishna Poonia takes down bullies assaulting sisters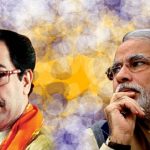 Shiv Sena slams PM Modi's Pakistan policy, taunts 'are you looking for 'mahurat' to use army?
Its been a while since Reliance Jio 4G1 has been launched in India and the road has not really been smooth for them. Though the services introduced by Reliance got a huge welcoming reception, VoLTE2 call drop and network reception did take on toll on the networks consumer base. A 90-days welcome preview offering free calls and 4G data, gave a big blow to consumer base of other network providers. Now, what reports suggest is Reliance gearing up to take on DTH and broadband arena and gain more consumers. Reports suggest that Reliance may bring broadband services up to 1 Gbps over wired network. There is no official announcement from the company's end over roll out dates for these services, but test for wired broadband has already begun and is in its beta phase across selected areas of the country. Along with 1GB wired broadband, Reliance is also going to over Fiber To The Home (FTTH) and more services to their My Jio app.
FTTH services as the name suggest will be widely functional on optical fiber cables. Now, talks about Fiber optic cables in India has been around for more than a decade now, and many other service providers have tried their hands on it. Fiber Optic cable and its extensive usage is still an untapped technology in India and possibilities are endless. Reliance has been making efforts in the direction for long and laying down fiber optic cable across many part of the countries. With the FTTH services, Reliance aims to deliver 1 Gbps broadband internet in India. Since there is not official announcement by Reliance about the FTTH services and sort of hardware required to run these services, a lot more about will come clear after the company is done testing its pilot services.
These service might take an year to be available for general public as the cables are still being laid out in many areas. It can be said that the company will be working in year 2017 to make these services public by 2018. Also, FTTH is not only about broadband services. Reliance would be offering a bunch of other services along with it and may drive Internet of Things (IoT) on a large scale. FTTH can certainly be looked upon as a catalyst to smart homes based on IoT. With Reliance broadband connection, the company will be offering a set-top box, an Android smart box or Apple TV, allowing customers to stream 4K videos smoothly as compared to present 16 Mbps luxury connection provided by many internet service providers. (ALSO READ: Reliance Digital LYF F8 Android Marshmallow smartphone launched at Rs 41993)
Also capable to function as router, the set-top-box will allow 44 devices to connect at a time.
Jio TV is said to offer over 350 channels, out which 50 channels will stream in HD. One of the biggest hassles of storage gets solved too, with Jio TV offering to save seven-day programme on Reliance Jio servers and not locally. These saved programme can be pulled in from server itself.
Reliance would possible be offering voice-controlled remote to scan through channels and category.
References
^ Reliance Jio 4G (www.india.com)