Fauquier County supervisors approved establishing a broadband authority to expand service to unserved and underserved areas of the county, primarily in the north and south. The five county supervisors will serve as members of the authority and their terms on both boards will begin and end at the same time. At their April 13 meeting, the supervisors also approved a resolution establishing articles of incorporation for the authority, which will now be reviewed by the Virginia State Corporation Commission.
The vote to establish the authority and approve the incorporation followed a public hearing that drew two speakers to the podium. Sheriff Bob Mosier said he supported establishing a broadband authority, "not only for citizens but from a public safety standpoint. It's a good thing. There will be benefits for years to come."
Jim Griffin of The Plains said, "We've been working for 12 years for connectivity for ourselves and we're still not there. I know it's step by step, one thing at a time. Nothing's a panacea."
County Attorney Kevin Burke noted that while local governments are generally prohibited by state code from directly providing telecommunications service, the General Assembly allows them to create a wireless service authority. Wired service, as well as wireless, can be provided, he said.
Broadband authorities exist in Virginia, among them the Roanoke Valley Broadband Authority, and authorities in Nelson, Orange, King George, Page and Louisa counties. Burke said it is permissible for a county board of supervisors to appoint one or more of its members to serve as a member of the authority. The authority can issue debt through bonds, which aren't an obligation of the locality.
It is subject to Freedom of Information Act provisions. Burke said the SCC will be looking at the purpose for the authority and its membership when it reviews the articles of incorporation from Fauquier. Scott District Supervisor Holder Trumbo asked if towns needed to be represented on the broadband authority board. Fauquier has three towns – Warrenton, The Plains and Remington.
Burke said that contractual arrangements can be set up with them. He said there could also be a mechanism for competing carriers similar to the certificate of public need a medical provider must obtain in order to expand or relocate. Fauquier County took a year to evaluate the need for better broadband service. County Supervisor Chairman Rick Gerhardt headed an advisory committee that worked with a consultant to assess the need and develop possible solutions.
Broadband expansion has been added to the five-year capital improvements project budget. The expenditure of about $20 million over that time is anticipated to cover infrastructure improvements such as transmission towers and fiber installation. Public-private partnerships could help cover the cost.
The authority will come up with specific plans to provide service.
Contact James Ivancic at
References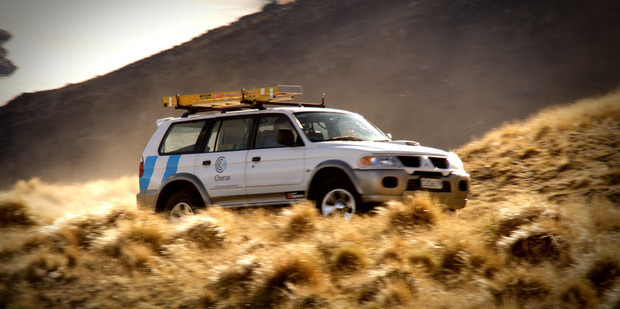 Rotorua and Porirua have faster internet than major centres Auckland and Wellington, Chorus figures show. Photo / Supplied
Rotorua and Porirua have faster internet than major centres Auckland and Wellington, new figures released by Chorus show. Dunedin has the fastest internet in the country by a long shot after winning the Chorus Gigatown competition, giving the southern city the fastest internet speeds in the southern hemisphere. The telecommunication company showed Dunedin was way out in front of other New Zealand centres, with an average connection speed of 196Mbps.
By comparison, North Shore – which is in second place – had an average speed of 54Mbps. Auckland clocks in at 45.4Mbps, lagging behind North Shore City, Rotorua District (52.8Mbps), and Porirua City (47.7Mbps). Manukau City came in behind Auckland at 45Mbps. The capital didn't make the top ten despite nearby centres Lower Hutt and Porirua placing.
Overall the cities all showed growth of over 50 per cent over the last 12 months, with Rotorua's connection speed jumping 84.6 per cent from 28.6Mbps to 52.8Mbps.
"The results show that New Zealanders are downloading, streaming TV and gaming at a huge rate," says Chorus network strategy manager Kurt Rodgers.
"Our use of new technology is also driving the increase in speed. It doesn't matter whether you live in the cities or live rurally, content is flying into our homes faster due to newer technology such as high definition online television and more interactive and complex online games."
"As a nation our average data use is growing fast. Last year we chewed through 1.5 exabytes (or 1,500,000,000 gigabytes) of data. That's a lot of information, emails, movies, music, and more being bundled and carried all over the country," Rodgers said.
New Zealand's top ten fastest cities for broadband
1. Dunedin City – 196.3Mbps
2. North Shore City – 54.3Mbps
3. Rotorua District – 52.8Mbps
4. Porirua City – 47.7Mbps
5. Auckland City – 45.4Mbps
6. Manukau City – 45Mbps
7. Lower Hutt City – 43.9Mbps
8. Masterton District – 43.4Mbps
9. Nelson City – 43Mbps
10. Papakura District – 42.7Mbps
References
The Black Monday movement[1] is encouraging all South Africans who disapprove of President Jacob Zuma's cabinet reshuffle to wear black on Monday. The movement was started after Zuma fired finance minister Pravin Gordhan and deputy finance minister Mcebisi Jonas. Zuma endured criticism for his decision, which included Deputy President Cyril Ramaphosa and ANC secretary general Gwede Mantashe voicing their concern.
Gordhan has also called for mass mobilisation against Zuma's cabinet reshuffle, while the DA has called on all South Africans to join it on a "peaceful march to Luthuli House in an attempt to convince the ANC to support our Motion of No Confidence in President Zuma". The #BlackMonday initiative, with the slogan "Our souls are not for sale", in turn has invited all South Africans to stand together behind the movement. "This coming Monday, we will all wear black in solidarity and use the tag to further the cause," it said.
"We, as fellow participants in civil society, civil service, NGO's, business, and the youth of South Africa, do not condone these actions."
According to the movement:
The time has come for all of us to unite behind the values enshrined in our Constitution.
There is a duty on all of us to uphold and protect these values by holding our government accountable to their Constitutional mandate.
"We can no longer be passive.
Let us start the change we wish to see in our beloved country, and save the legacy that Nelson Mandela, Ahmed Kathrada, and liberation leaders fought for."
References

^ The Black Monday movement (blackmonday.squarespace.com)
^ Zuma fires Gordhan (mybroadband.co.za)