Big Cable asks FCC to ban states' investigations into lies about broadband speed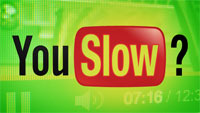 The cable industry lobby has petitioned the FCC, asking it to ban states from investigating and taking action on deceptive advertising claims about broadband speed — seeking an end to actions like last year's New York State Attorney General's investigation into Time-Warner's lies about its broadband offerings[1].
Petitions from NCTA-The Internet & Television Association, USTelecom and the American Cable Association (ACA) have all asked the FCC to intervene to make it difficult or impossible for states to censure cable companies that advertise their broadband offerings as being "up to" a certain speed, when those speeds are realistically rarely reached by any customer in practice.
The 35 attorneys general say the industry petition "ignores the Federal Communications Act's preservation of concurrent state authority over unfair and deceptive practices," as well as the history, purpose, and text of the FCC's transparency rule. There is also nothing in the Communications Act that "preempts state anti-fraud or consumer-protection claims or reflects any intention by Congress to make federal law the exclusive means of bringing such claims against broadband providers," the states' law enforcement officials said. Disclosures made to comply with federal law do not alter companies' obligations under state law, the attorneys general wrote.
"[I]t appears that the petition is really seeking to alter disclosure obligations under state law, including state consumer protection laws' prohibitions on false and misleading statements and material omissions in consumer-facing advertisements," they wrote. "Such a ruling would plainly exceed the scope of the Commission's authority granted by Congress, and would be improper." There is also "no factual basis" to determine that ISPs' speed disclosures meet the FCC's "just and reasonable" standard, they argued. "The request is plainly seeking a factual finding, despite the complete lack of any factual record to support such a conclusion," they wrote.
Cable lobby tries to stop state investigations into slow broadband speeds[2] [Jon Brodkin/Ars Technica] (via /.[3])
Chinese state media reports on a £28/RMB188 app that browses webcams whose default passwords haven't been changed, allowing subscribers to watch the goings-on in stores, living rooms, bedrooms, children's rooms, and anywhere a CCTV might be installed.
The NSO Group is an Israeli firm that describes itself as a "cyber warfare" company, dealing exclusively to governments, including the famously corrupt and dysfunctional government of Mexico.
The NSO Group is presently for sale, with a £1 billion pricetag.
In 2008, Starbucks publicly acknowledged that the plastic coatings it used on its paper cups made them impossible to recycle using the kinds of equipment deployed by municipalities around the world, and kicked off an annual competition to improve the cup design — but five years later, it shut the competition down, went on using […]
The Bragi Dash Truly Wireless Smart Earphones are far more than your run of the mill Bluetooth earbuds. While the earpiece design makes these earbuds ideal for exercise and activity, and passive noise cancelling is conducive to a more serene listening experience, these buds go well beyond just playing music.First of all, they can actually […]
The Coding Powerhouse eBook Bundle comprises 9 titles covering everything from front-end web frameworks to cross-platform mobile application development, and it's available now in the Boing Boing Store.These books give a detailed overview of current technologies and programming languages. You'll learn how to write modern code for the web using modular JavaScript, as well as application […]
COGZ is a game where up to six players compete to see who can fix a mad scientist's color-coded machine, and it's currently available in the Boing Boing Store.In this Mensa-endorsed tabletop game, players take turns laying gear tiles to connect like-colored segments.
Points are scored when complex paths are finished, but your unfinished arrangements […]
References