Andrew McCornick: NFU Scotland takes to the road for Highlands and islands tour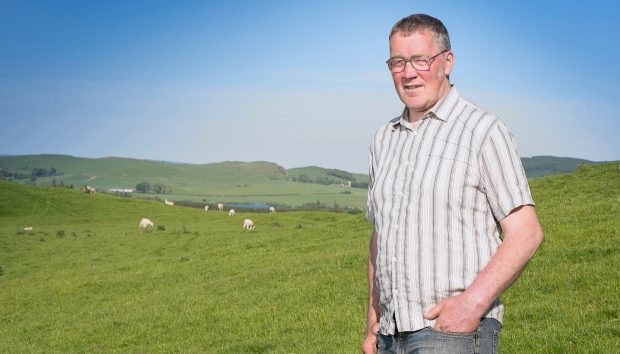 NFU Scotland president Andrew McCornick.
Next week, starting on Monday, NFU Scotland (NFUS) is taking to the road across part of the Highlands and islands to meet farmers and crofters and to hear their views on a whole range of topics. NFUS vice-president Martin Kennedy will be kicking off the tour in Fort William and Lochailort on Monday and then travelling up through Skye and across to Lochmaddy on Tuesday, Tarbert, Isle of Harris and Stornoway, Isle of Lewis on Wednesday and then across to Ullapool on Thursday. I am delighted to then be taking over the baton from Martin and joining the rest of the roadshow, visiting Durness on Thursday evening and heading along the coast towards Tongue and finishing off in Lairg on Friday evening.
We are very keen to meet members and non-members and to hear from them on a whole range of topics. NFU Scotland has been working hard on issues such as crofting law reform, support payments, species management, including geese and sea eagles, which we know are all having a significant impact in these areas. But with Brexit on the horizon it is vital that we hear from farmers and crofters themselves about what their concerns are and what they think we as a union should be doing for them and for the whole of Scottish agriculture.
We greatly appreciate the sponsorship that Toyota has given the roadshow, so look out for us in a Toyota Proace Verso covered in NFUS logos, hotly followed by an Avonline Satellite Broadband van. We are delighted to be doing the roadshow in partnership with Avonline, and at each stop they will be demonstrating their superfast broadband, allowing attendees to try up to 30Mbps internet for themselves. We know that broadband connection is a huge issue for many farmers and crofters and the affinity deal that NFUS has with Avonline offers a great opportunity for people to get better connected in this digital age. Talking of being well connected both Martin and I are regular "tweeters" and you will be able to follow our travels on the Twitter accounts @AndrewMccornick and @MartinKennedyVP as well as on the union Facebook page.
Both Martin and myself are looking forward to going on the road to meet existing members and those interested to know more about what the union does. The route will allow us to meet those who are the bedrock of Scottish agriculture. I would encourage anyone with an interest in ensuring a thriving rural economy exists for many generations to come and meet us and tell us your views and priorities. It is part of a very busy time in the Highlands with Martin having attended Highland Sheep on Wednesday and speaking with a lot of farmers and crofters on their thoughts for the future of the Scottish sheep industry.
Deputy director of policy Andrew Bauer was in Inverness on Thursday night with the Scottish Environment Protection Agency (Sepa) officials attending an open meeting on the do's and don'ts of riverbank repairs and gravel removal. And regional manager Ian Wilson also took a group of members on a visit around ABP's abattoir in Perth letting the group of mainly store producers see what finished stock is required by the wholesale trade. Your union is working hard on your behalf to gather your views and give you opportunities to gain information about the industry.
Andrew McCornick is president of NFU Scotland
Register for our free newsletter
1
More from the Press and Journal
References
^ Register for our free newsletter (www.pressandjournal.co.uk)