Sky TV, Vodafone outline appeal plan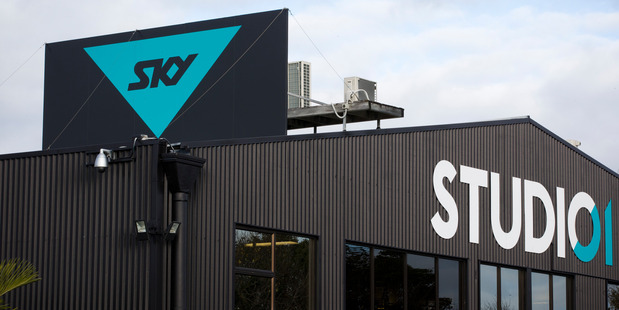 Sky Network Television and Vodafone New Zealand haven't given up hope for a merger.
Photo / Greg Bowker
Sky Network Television and Vodafone New Zealand have detailed their appeal against the Commerce Commission's decision blocking their merger. The companies argued the regulator was mistaken to find the combined group would substantially lessen competition, and the ruling should be reversed. The pay-TV operator and telecommunications group filed an appeal against the Commission's ruling in the High Court in March, to give them time to consider the regulator's reasoning against the decision.
The Commission published its reasons last month and the two companies amended their appeal in documents filed with the High Court yesterday. The competition regulator rejected the $3.44 billion merger, citing concerns about the combined group's ownership of all premium sports content, which it could then bundle up into a single mobile, landline, broadband and pay-TV offering. It also noted the roll-out of the government-sponsored ultra-fast broadband programme presented a "significant opportunity" to attract new customers with a larger bundle of services.
Sky TV and Vodafone argued in their appeal that the regulator was mistaken to find that access to Sky's premium sports content is necessary for rival telecommunication service providers to compete effectively with the merged company in the broadband and mobile services market. The appeal also stated the commission had overestimated the likelihood that the merged company would offer premium sports content on a standalone basis on less attractive terms than if customers bought a bundle of services. The companies also disputed that a significant number of broadband customers from rival companies who subscribe to Sky Sport would switch to the merged company, saying it placed insufficient weight on the likelihood of rivals to respond to any offers from the merged company.
They also disputed the Commission's concerns around mobile customers who subscribe to Sky Sport switching to the merged company. Sky TV and Vodafone challenged the Commission's findings on the potential impact on competition in the broadband and mobile markets. They disputed that the merger could result in higher prices and lower quality, claimed the Commission didn't place sufficient weight on the positive effects the merger would have on competition, and said the regulator had failed to critically evaluate the evidence.
Their appeal includes a request for costs.
References
^ BusinessDesk (www.businessdesk.co.nz)