2degrees gaining momentum in telco market, say analysts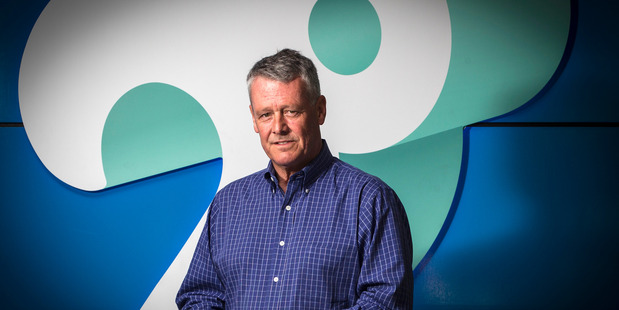 2degrees chief executive Stewart Sherriff today announced that his company's turned a maiden profit of $13.4 million in 2016. Photo / file
2degrees has turned its first profit, a result which analysts say confirms the company as a credible third player in the New Zealand telco market.
The 7-year-old mobile and broadband provider filed its financial statements today, which showed a revenue of $702.7 million and a $13.4m profit for the year ended December 31, 2016. It follows a $33.1m loss the previous year as the company invested in expanding its network to compete with Spark and Vodafone. Telco analyst Peter Wise, country manager of market intelligence firm IDC, said the result would help to raise 2degrees' credibility.
"They've had to invest a lot of money to roll out their network but overall I think you'd have to say they've had a very successful entry when you compare it to third players in other countries.
So I think they've probably punched above their weight," Wise said.
"They've consistently been fairly aggressive as the third challenger and that's kind of their role in the market, and they've had a few wins on the business side."
There was still a perception that the telco was a relatively minor player, but Wise pointed out that it now had more than 97 per cent coverage.
"They're certainly a credible third player and are continuing to see growth, which is good for the market."
2degrees chief executive Stewart Sherriff said the company's post-paid mobile customer base grew by 19 per cent, which the company hoped would increase further this year and raise the average revenue per user.
Continued below.
Related Content

2degrees develops app to buy 'time' rather than data
1

Vodafone nets 80,000 new mobile customers
2

Over a third of Kiwis on ultra-fast broadband
"Last year was a turning point for 2degrees. Total revenue grew as average customer revenues increased, while network costs reduced as we completed a mobile network extension programme," Sherriff said.
"It was also the first full year of 2degrees broadband, with customer numbers growing more than 100 per cent as our full-service bundle gained traction in the consumer market and our Telecommunications as a Service (Taas) offering attracted large government organisations such as Ministry for Primary Industries."
Sherriff said 2degrees was maturing as a company and its schemes such as "data clock", which offers time-based data for prepay customers, and New Zealand's first unlimited mobile data plan, were proving attractive.
"What started as a prepay mobile price play has become so much more, with national mobile and broadband networks serving all market segments," he said. The biggest opportunities for growth in the year ahead were in the fixed broadband market, as well as post-paid mobile services.
2degrees' mobile market share on a subscription basis was 23 per cent, Sherriff said. Forsyth Barr senior analyst Blair Galpin said 2degrees was an ongoing success story.
"It's fair to say they've been very prominent and influential already, and so effectively moving from loss-making to profit-making doesn't change that.
What it does give is a positive message to shareholders," Galpin said.
"Compared to the other telcos the profit's quite a small profit and obviously they've been investing quite a lot as well.
But a profit's a profit and effectively they're on the right path.
They'll obviously be wanting to grow even further from here."
References