Simon Hoare MP is backing a new bill that should benefit rural areas including his North Dorset constituency. He praised the Telecommunications Infrastructure Bill in the House of Commons. During the debate he said small shire districts that areaways seeking to be more efficient would benefit greatly from the bill.
He said: "It will be absolutely crucial for the farmer in my constituency who is trying to buy or sell stock and make their submission to the Rural Payments Agency to have fast, reliable broadband of a speed and regularity of service."
He said it was also important for delivery services in rural areas that are not particularly well served by rural public transport.
Read More
Mr Hoare also highlighted the advantages for tourism with promotion of hotel and pub rooms, visitor attractions and interactive tourist information centres in areas where local authorities have reduced support and services.
He pointed out the benefits made possible in education and the advantages of receiving faster films and sports coverage.
Mr Hoare suggested to fellow MPs that they "remind ourselves of the most enormous strides made in broadband provision for all our constituents and constituencies, urban and rural."
COMMUNITY is celebrating getting superfast broadband after they teamed up with BT. Residents in Maltings Park, West Bergholt, which includes the Grade II listed Truman building, are the 300th community in the country to sign a jointly funded deal with BT to get the high-speed technology. Other parts of the village set to benefit from the deal include Heathlands Primary School as well as Lexden1 Road and Colchester Road.
The project involves funding from the community and Openreach, which is part of BT Group. A ?5,000 grant from BT's Community Fibre Partnerships programme will pay for the engineering work. Rick Cranfield, deputy headteacher at Heathlands Primary School, said: "Access to fibre broadband is going to have a significant impact on all of our pupils.
"With a number of wireless devices in our school, the increased internet speed will allow our pupils to develop as the independent learners we aspire them to be.
"As well as being able to collaborate across classrooms and with children in different countries, the technology will provide effective access to online resources that inspire pupils to learn and engage them fully in their education."
The community set up a crowdfunding page to successfully raise funds. Community co-ordinator Julian McCallum said: "I am delighted the Truman Residents Association have signed the community funded fibre contract with Openreach. Using Spacehive, the crowdfunding platform, helped us greatly in getting our project seen by a much wider audience within the community.
"This project will make a massive difference not only to the residents, but also our school. "
High-speed fibre broadband will be available for 370 premises in the area, and is due to be completed by the end of next spring.
Steve Haines, managing director for Openreach, said: "Around 150 communities across the UK can already access high-speed fibre broadband through our co-funded Community Fibre Partnerships scheme.
"We will 'never say no' to any community that wants superfast fibre broadband connectivity and hope that this scheme will encourage even more communities to work with us."
To find out more go to www.communityfibre.bt.com
References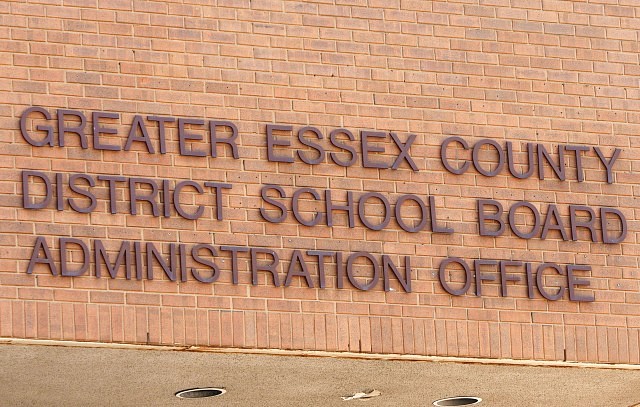 Recently, the Greater Essex County District School participated in a pilot project intended to improve high-speed broadband connectivity in schools in Ontario. Vincent Massey Secondary School was chosen as the site for the installation of a new, intelligent broadband system that provides greater and more secure internet service for students and staff. Approximately 2,000 students at the school had been operating with a total of 1000 Mbps of broadband bandwidth.
The updated system provides the desired standard of 1 Mbps per student, basically doubling the school's capacity. All schools will receive the upgraded internet capacity in the second wave of the project over the next year. The increased bandwidth allows students and staff better access to educational resources, learning management systems, collaboration tools as well as other necessary on-line systems.